The Chamber is once again partnering with Scone Horse Festival to run the NEIGHbour Art Competition for 2022.
Scone Horse Festival's NEIGHbour-Art Competition is a time where the local business and school community come together to celebrate Scone's rich horse heritage and the Horse Festival by decorating wooden horse cut-outs and displaying them proudly across Scone.
We sold 98 horses and had 27 entries, some of which included multiple horses (49 horses entered all up) – many businesses also put up their horses from last year. Although these are not entered into the current year's competition it was still wonderful to see everyone's horses out again.
About the Competition
In early 2021 Scone Horse Festival Committee Member, Teacher and Scone local, Phil McGuirk came along to a Scone Chamber of Commerce Board Meeting with a couple of wooden cut-out horses and pitched the horse art idea to see if he could get some support. Of course, the Chamber were happy to help out – but weren't at all prepared for how well the uptake would be.
"Phil only had enough timber ready for 50 horses so we all had our fingers crossed that we could get enough interest in the idea. No one could have foreseen the overwhelming response, with more than 200 wooden horse cut-outs sold over two weeks, decorated and displayed throughout Scone. It just went crazy! It was very exciting and so lovely to see the community spirit of Scone take over." Sarah English, Business Development Officer, Scone Chamber
This year, now in its second iteration, the competition was again well received by the community with 98 horses being sold and decorated.
2022 Judges
Sarah English – Scone Chamber of Commerce
Phil McGuirk – Scone Horse Festival
Jacqui Bakewell – Arts Upper Hunter
Business Category
Winner – Best Business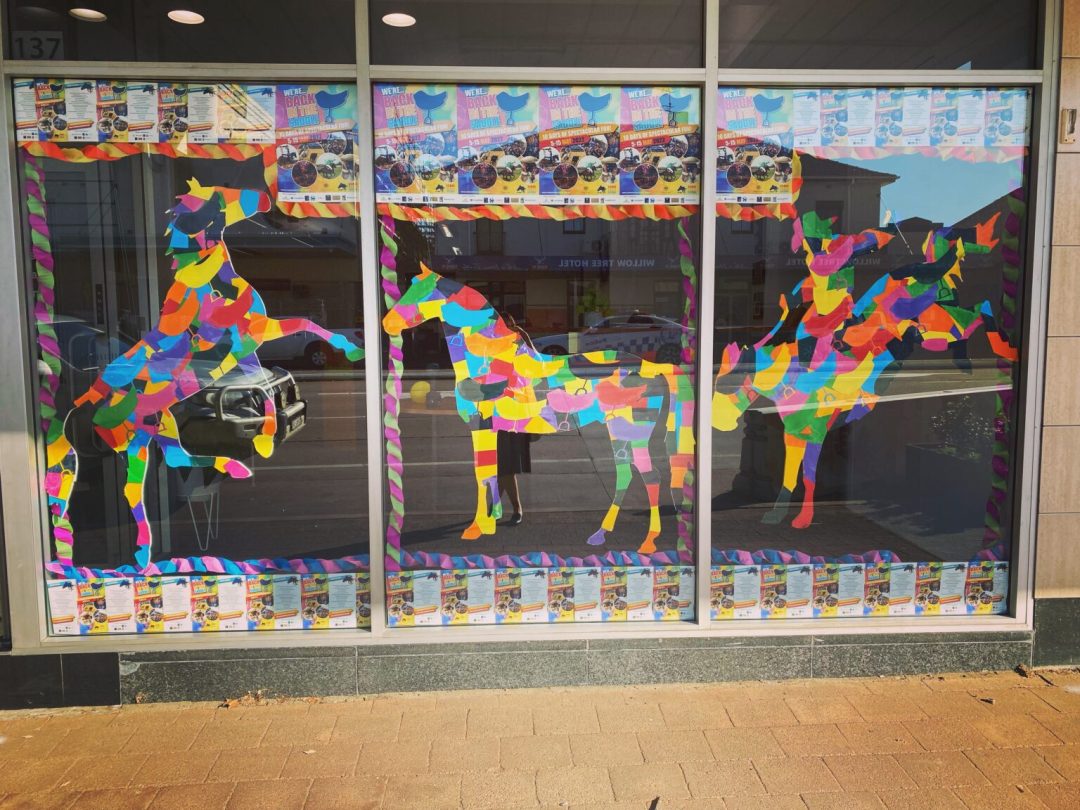 Runners Up – Best Business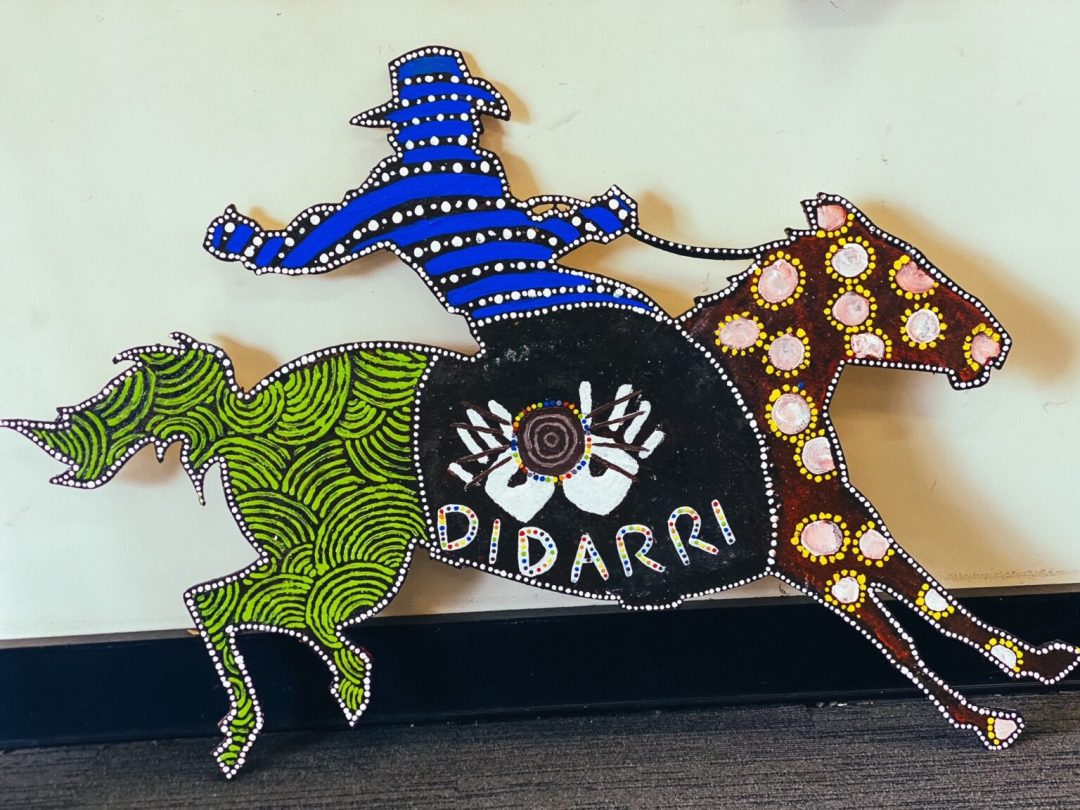 Special Mentions – Business / Organisations
Smart Dollar Scone
Scone Junior Mustangs Football Club
One Body Massage
Scone Garden Club
School Category
Winner – Best School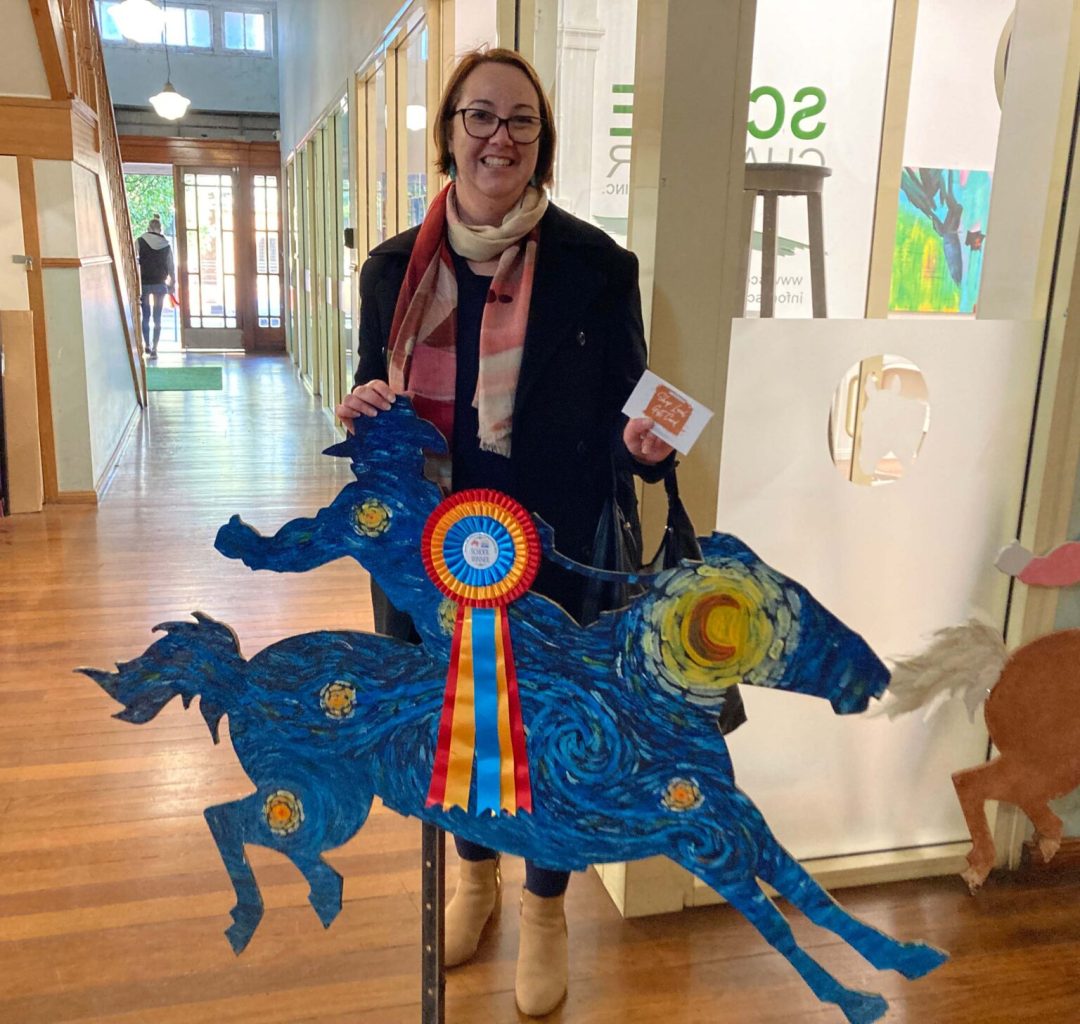 Runners Up – Best School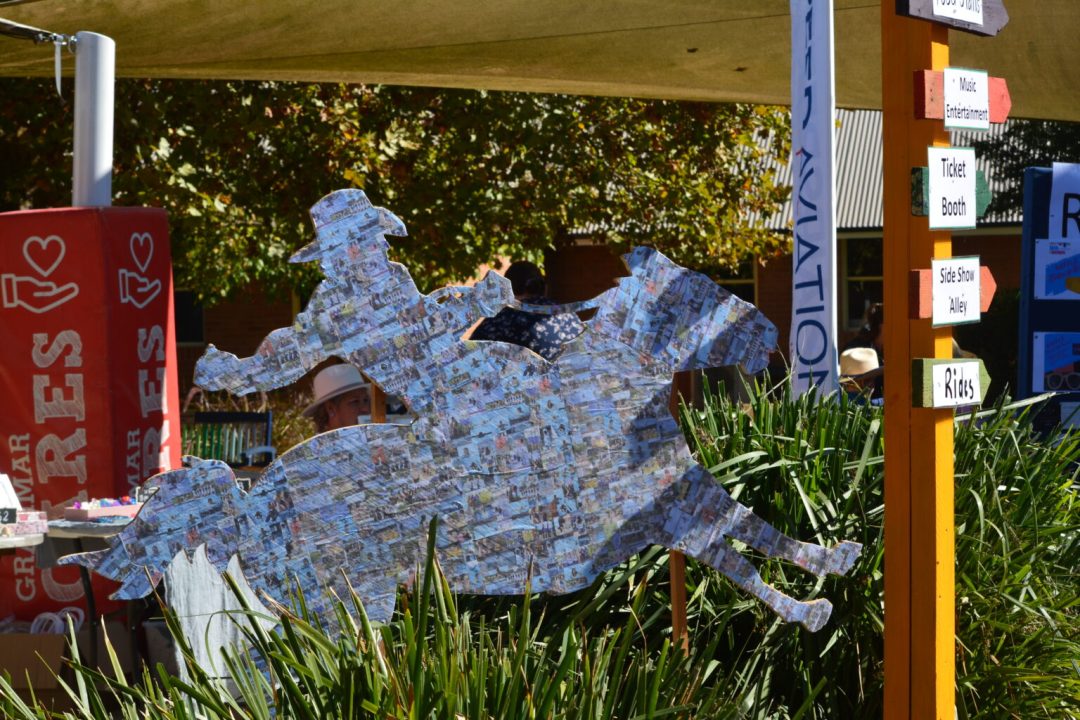 Special Mentions – School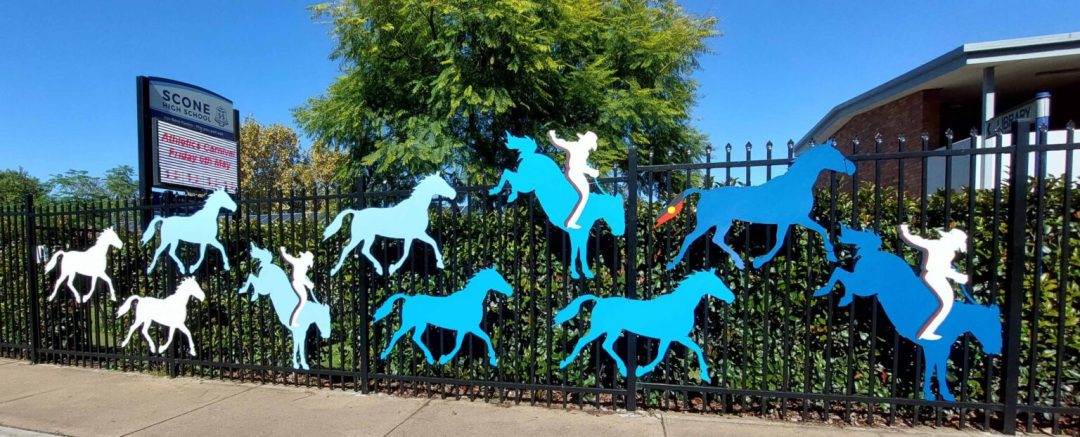 Preschool Category
Winners – Best Preschool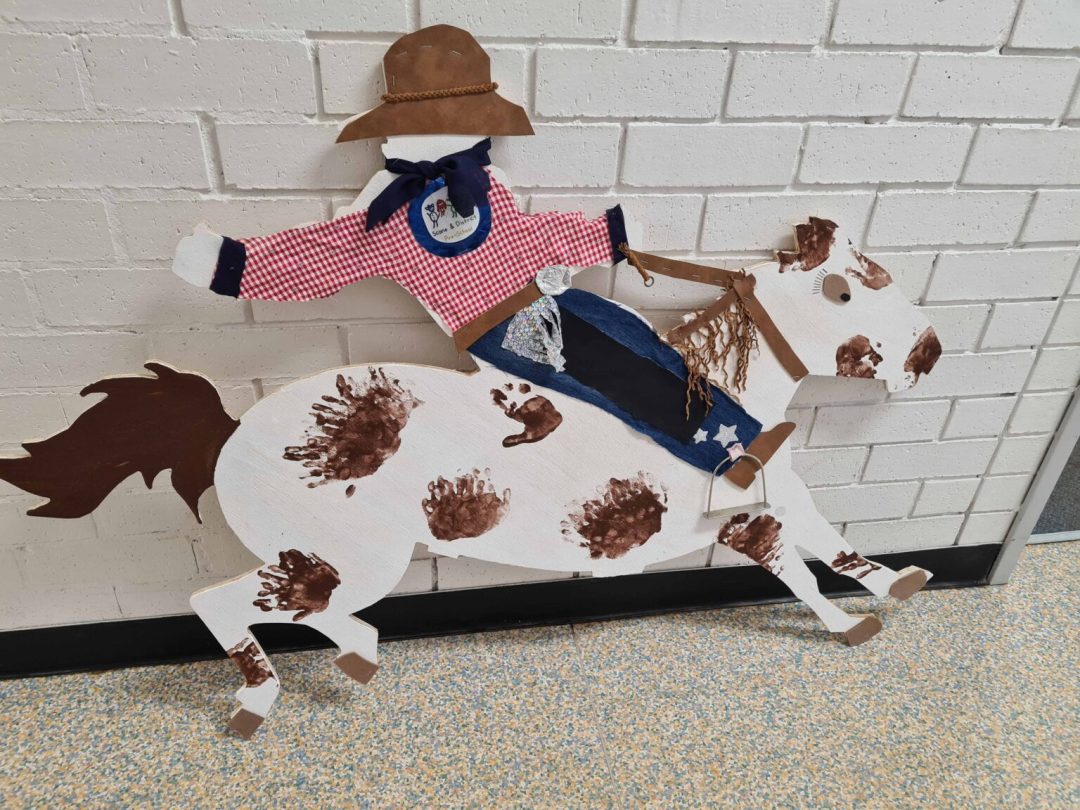 Awards Presentation
A formal presentation was held on Tuesday 31 May at the Scone Chamber Offices in Campbell's Corner – All winners, runners up and special mentions where presented with ribbons and winners also received a $100 We Live Here local investment card – thanks to the generous sponsorship of Glastonbury Farm. Thanks to all who attended.
The Chamber would like to thank all who helped with the initiative again this year. Firstly, Phil McGuirk for helping with the organisation, judging and making sure everyone got their horses. Brad Moran from Moran Woodworking for his hard work making all the horses. To Jacqui Bakewell from Arts Upper Hunter for volunteering to help with judging. And of course the whole business and school community for jumping on board.
The Chamber was better prepared for the success of the NEIGHbour-Art initiative this year, allowing everyone to purchase their horses and submit their entries on the Chamber website. We did receive feedback that a little more time for decorating would be nice and be assured this feedback will be implemented next year.
Again, we thank everyone for their wonderful efforts and can't wait to see the competition grow even bigger and better next year.
Sarah English 
Business Development Officer
Scone Chamber of Commerce.