The King of the Ranges Stockmen's Challenge showcases the traditional skills of Australian stockmen and women over an exciting and intense 3 day challenge.
Competition is fierce to accumulate points for cattle work, packhorse work, bareback riding, target whip cracking, horseshoeing and cross country jumping.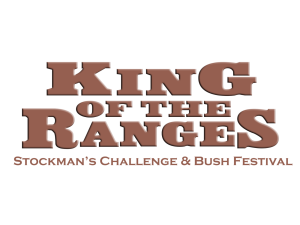 Finalists further display skill and courage in catching and leading a wild horse and riding a buckjumper to determine who will be the 2023 King of the Ranges.
The King of the Ranges Challenge competitors must win the highest number of points over 7 challenges to be eligible to compete in the final events on Sunday.
Tickets & Pricing Info on the King of the Ranges website.