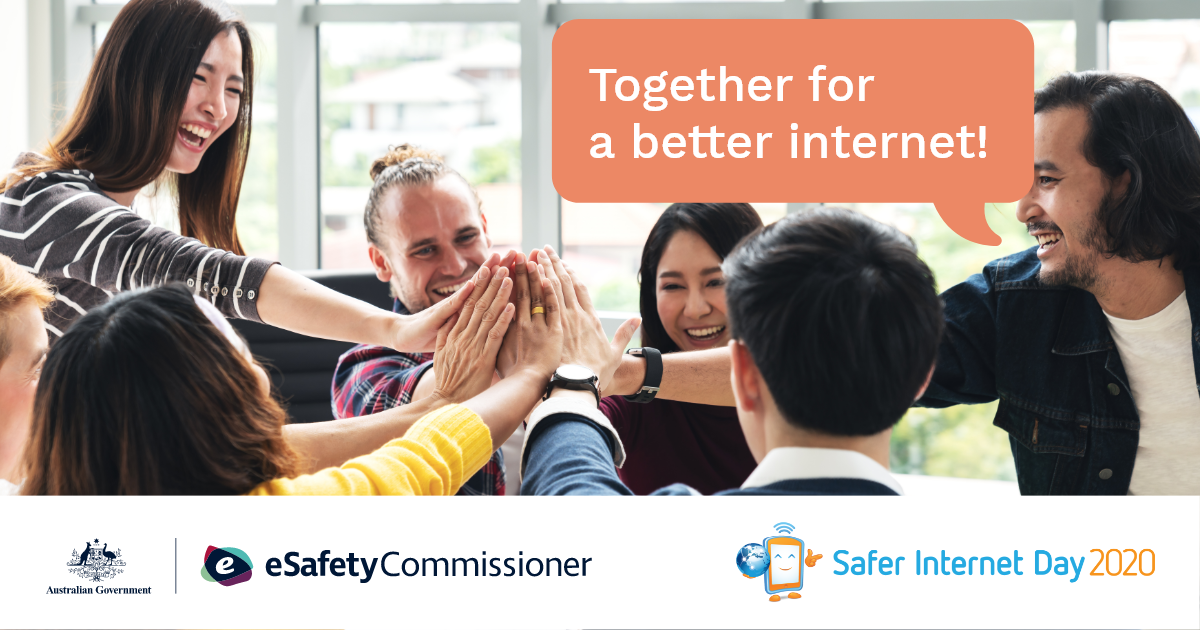 Tuesday, 11 February is Safer Internet Day. On Safer Internet Day, millions of people around the world unite to raise awareness about online safety issues and inspire positive change.
Celebrated in over 150 countries, the Safer Internet Day theme is: 'Together for a better internet'. In Australia, the eSafety Commissioner is responsible for managing and promoting Safer Internet Day.
Safer Internet Day is a great opportunity to kickstart your organisation's own online safety initiatives for 2020. Your organisation can use eSafety's ideas and resources to help improve the online safety of your employees and your customers.
To access the eSafety resources visit: https://www.esafety.gov.au/safer-internet-day/business-community.
Click on the image below to download the free "Top Tips for Online Safety" poster.